Key Events of 2010-2015 year
2015
Installation of the scheme for fine cleaning of propylene for the needs of «Poliom» plant was completed at «Omsky kauchuk» plant.
September 2015
Mikhail Sutyaginsky was included in General Council of Russian National Business Association «Delovaya Rossiya» («Business Russia»).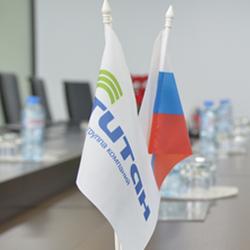 July 2015
«Poliom» plant's site was visited by Dmitry Medvedev, Prime Minister of the Russian Federation.
June 2015
Feed Mill «Pushkinsky» with the capacity of 125 thous. tons of products per year was opened.
June 2015
As part of the 19th St. Petersburg International Economic Forum, Mikhail Sutyaginsky took part in the meeting of Russian Industrialists with the President of Russia Vladimir Putin.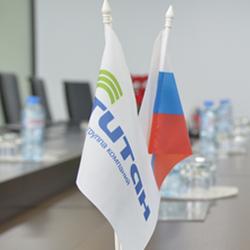 April 2015
Retail trade network was opened by «Titan-Agro» Ltd.
2014
The GC «Titan Group» was recognized as the winner of the Best Russian Exporter of 2013 contest under the auspices of the Ministry of Industry and Trade of the Russian Federation in the nomination «Industry's Best Russian Exporter to the CIS countries» in its industry.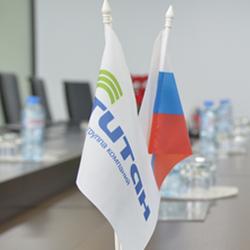 May 2014
Agreement on the creation of a joint venture at the premises of Omsk Polypropylene Plant («Poliom», Ltd.) was concluded between the Group of Companies «Titan», Gazprom Neft, and SIBUR.
March 2014
Phenol-acetone production was shut down at «Omsky kauchuk» plant because of an emergency.
February 2014
Technological equipment of the slaughter hall was tested prior to the start-up of the first phase of the Meat Processing Plant «Pushkinsky» (Titan-Agro)..
2013
The GC «Titan» was first recognized as the largest investor of Omsk region; the relevant Badge of Merit was presented to Mikhail Sutyaginsky, head of the company.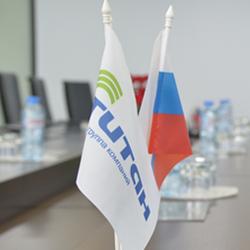 November 2013
The GC «Titan» became the leader in the nomination «Best Producer of Environmentally Efficient Equipment» of the competition «Green Development – Evolution Awards» established by the Ministry of Natural Resources and Environment of the Russian Federation.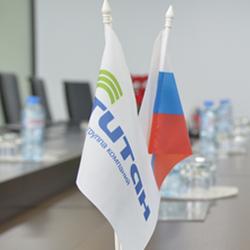 April 2013
Official opening of Omsk Polypropylene Plant.
January 2013
Central air compressor station was commissioned at «Omsky kauchuk» plant.
July 2012
The first 300-ton production batch of the new highly ecological grade of green butadiene-alpha-methylstyrene oil-extended rubber was produced by «Omsky kauchuk» plant.
January 2012
The renovated unit for deep hydrocarbon processing was started up, where the production of high-octane motor gasoline components was launched.
2011
Record volume of phenol and MTBE was produced at year-end.
2011
Construction of the first phase of Meat Processing Plant «Pushkinsky» was launched.
September 2011
The first phase of the pig-breeding complex – breeding farm and boar stud – was opened: around 3,000 breeding pigs were delivered there from Ireland.
November 2010
The first batch of metallurgical silicon was produced at SILICIUM KAZAKHSTAN LLP.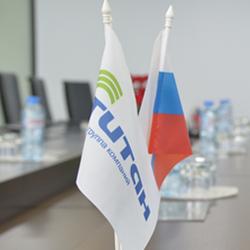 June 2010
The first issue of the in-house publication «Element 22» was published.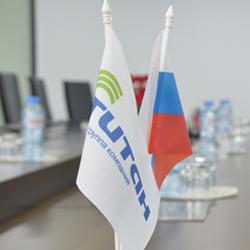 June 2010
The student construction brigade «Ivenhoe» revived with the participation of Mikhail Sutyaginsky, its first head, started to work at the construction site of the polypropylene production plant.