Omsky kauchuk
petrochemical production
The plant «Omsky kauchuk» is one of the leaders among the Russian synthetic rubber producers.
The plant's birthday is considered to be October 24, 1962, when the first briquette of Omsk rubber was produced. In as little as a year, the enterprise managed to derive divinyl, isopropylbenzene, and the first specification-grade alphamethylstyrene. By 1989, the technological structure of the plant comprised over 30 chemical processes, which enabled using byproducts and waste from one manufacture as raw materials for other manufactures.
Today, Omsky kauchuk is working to further modernize manufactures and solve tasks related to occupational health and safety, the improvement of reliability and safety, as well as process automation. The plant implements brand new projects aimed at deeper hydrocarbon processing and the production of a wide range of import-substituting products, including low-tonnage ones.
Throughout its history, the products of the AO "Omsky kauchuk" have won many prestigious awards, including the international prize for achievements in technology and product quality, the certificate «Leader of the Russian Economy» of the Russian Federation, the Gold Mercury award for the highest sales volumes from the European Association «Partnership for Progress», as well as the diplomas and medals of international exhibitions «Chemistry», «Tires, Industrial Rubber Goods and Rubbers». The plant's products have multiple times won the competition «100 Best Goods of Russia».
In 2006, Omsky kauchuk introduced a management system that conforms to the requirements of the ISO 9001, ISO 14001, and ISO 45001 international standards.
2000
tons of products per day
40
countries consuming
the plant's petrochemical products
AO "Omsky kauchuk"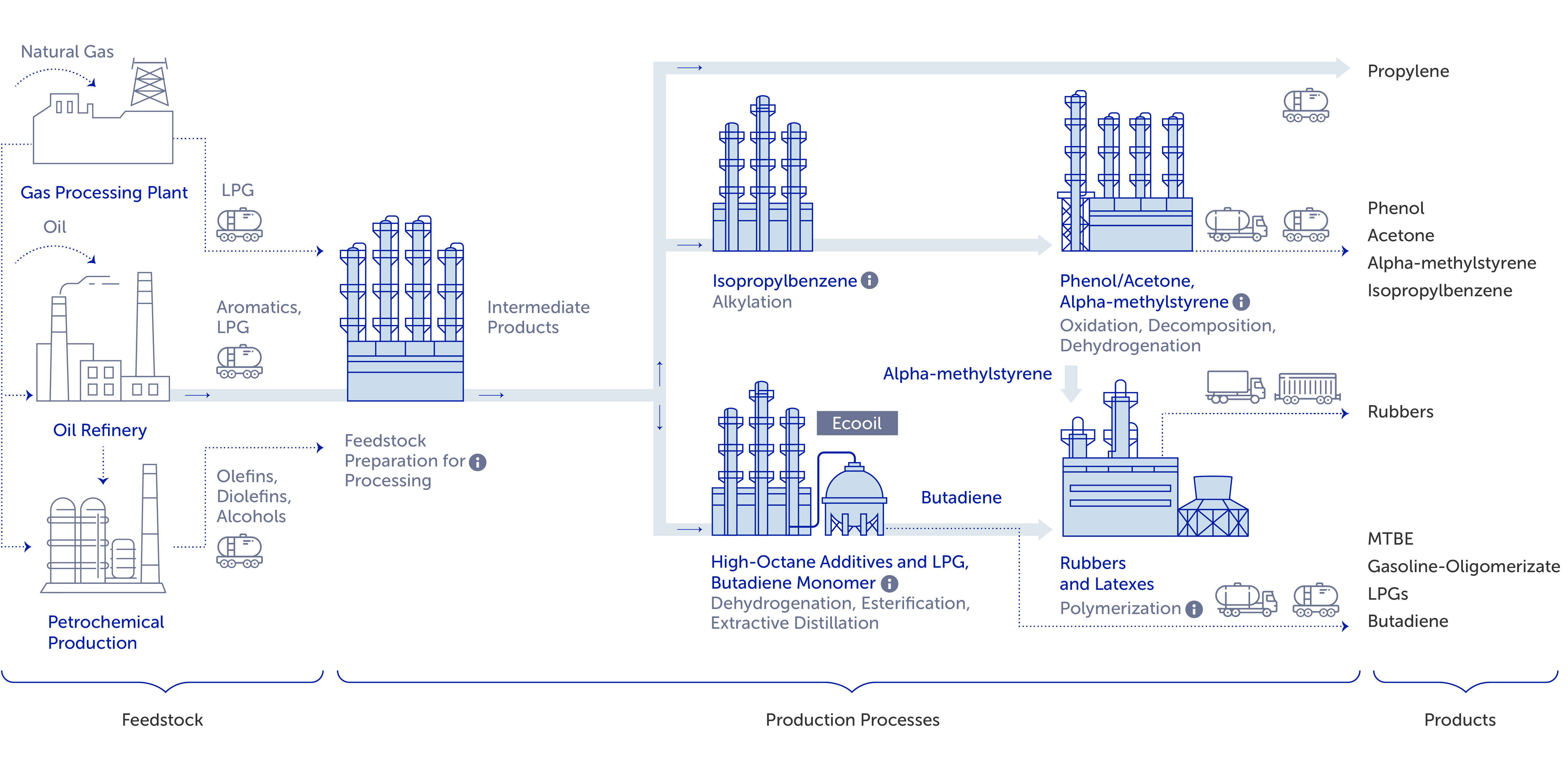 Intake exceeding:
450 thous. tons
of petrochemical
feedstock per year
Capacity:
160 thous. tons
of isopropylbenzene per year
Sufficient for production:
103 thous. tons
of phenol per year
MTBE per year:
284 thous. tons
The MTBE production plant of the highest capacity
1,5 mln apartments per year
can be supplied with domestic gas through the LPG production
Aggregate capacities of phenol/acetone:
146 thous. tons
per year
The plant's output can be used to produce:
212,8 mln m3
of 22 mm chipboard
110 mln l
of solvent
Capacities:
108 thous. tons
of synthetic butadiene-methylstyrene rubbers per year
17 consuming countries

Nikolay Petrovich Komarov
General Director, AO "Omsky kauchuk"
---
«Throughout its history, the production site of the plant was the place where unique products being innovative for their time were produced and advanced technologies were used. The Group of Companies «Titan» took part in mastering the production of new products, including MTBE. Today, we implement a number of projects aimed to produce high quality, modern, and import-substituting products».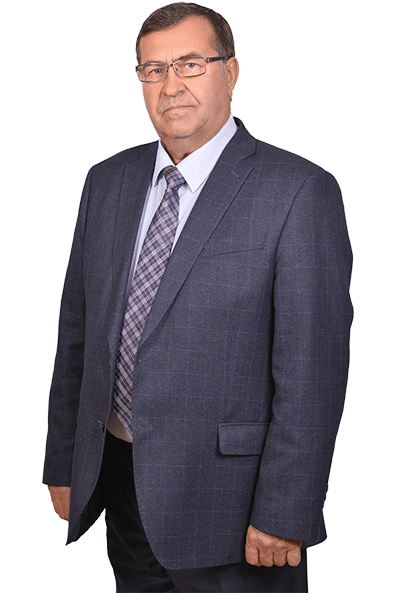 Contact Information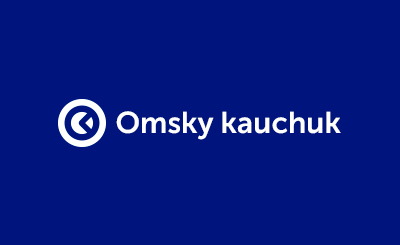 AO "Omsky kauchuk"
Asddress:
30, Gubkin Ave., Omsk, 644035, Russia
Telephone Number:
Fax:
E-mail:
info.ok@titan-group.ru