Key Events of 1992-1997 year
August 1995
The first ton of MTBE was produced.
1994
«ECOOIL» was created on the basis of the production capacities of «Omsky kauchuk» plant (WSCIF «Titan» was one of founders), with its main area of activity being methyl tert-butyl ether production.
1993
The Limited Liability Partnership «WSCIF «Titan» was established at the premises of the Youth Center (YC) «Titan». The company carried on repairs, construction, the manufacturing of construction materials and soft furniture, the wholesale and retail trade of food products, as well as vehicle sales. The most promising business area proved to be the wholesale of petrochemicals. The freight transportation area continued its development.
Компания занимается ремонтом, строительством, изготовлением строительных материалов и мягкой мебели, оптово-розничной торговлей продуктами питания, реализацией автомобилей. Наиболее перспективным направлением бизнеса становится оптовая торговля нефтепродуктами. Продолжает свое развитие направление грузовых перевозок.
Expand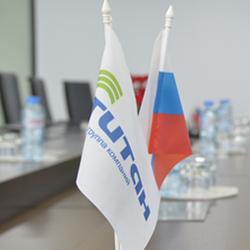 1992
New ground was broken by the YC «Titan» in freight transportation and development business.